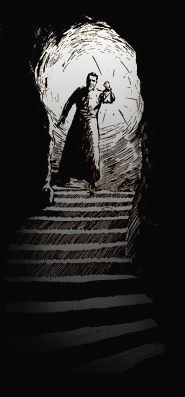 Welcome to Rennes-le-Château Research and Resource. This website is dedicated to giving all the available sources and insights to everyone with an interest in the Mystery of Rennes-le-Château.
The Mystery of Rennes-le-Château has been an inexhaustible source of inspiration for two generations of authors and researchers worldwide, resulting in hundreds of books and publications, the best known probably being Dan Brown's The Da Vinci Code. Rennes-le-Château has everything that makes a great mystery: treasure, betrayal, forgery, forbidden love, unsolved murders, rituals and a secret believed so powerful that it could shake the roots of Christianity.
You can start your journey here by learning what the mystery really is, what its timeline is, and what actors, artists, paintings, monuments, documents, locations, phenomena or discoveries played part in it. Of course you can also just look at some photos, videos, or listen to interviews with the leading researchers of the genre.
For navigation please use the menu's at the top and left of this page.
This site is frequently updated so keep checking back. You might want to follow us on twitter.
If you have any questions or problems navigating this site, you are very welcome to contact your humble webmaster.
Solis Sacerdotibus