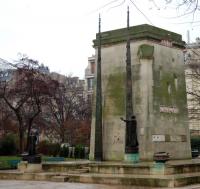 Monument des Droits de l'Homme et du Citoyen
Masonic Monument celebrating the Declaration of the Rights of Men and of the Citizen 1789, Champs de Mars, Paris. The monument was commissioned by the Mitterand government in 1989, 200 years after the revolution during which Lafayette drafted the document for the National Assembly. The enigmatic monument was designed by Yvan Theimer. The heavy iron door carries an inscription 'Les Bergers d'Arcadie Et In Arcadia Ego', which links it to the mystery.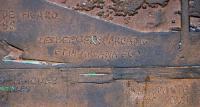 You can read more (in French) about this peculiar monument in this article.