Early 2000, Dutch bestselling author and researcher Klaas van Urk discovered a narrow shaft hidden high on Mount Cardou. He had been led to the location using, the Rennes-le-Château, parchments, the Coumesourde stone and the enigmatic text of La Serpent Rouge. Some 15 metres down in the shaft, that is located on a difficult location high on Mount Cardou, he discovered an engraved Templar emblem, an eight-pointed star.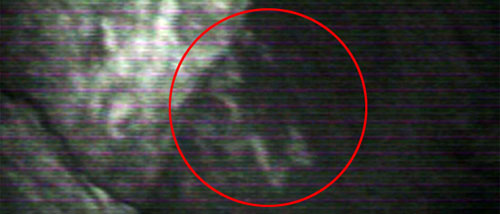 Van Urk (1958) has so far been known to the public only in the Netherlands and Belgium as well as in a small but exquisite, predominantly French circle of long time researchers. His book Search for the Holy Grail and the Ark of the Covenant was a bestseller in the Netherlands. In his 10-year quest for the Ark of the Covenant he followed the trail of its whereabouts across Israel, Ethiopia and the South of France. Like no other, he knitted all the known and lesser known facts together in a compelling and believable account of what really happened to the Ark and its contents.

In February 2008, a combined team of Belgian and Dutch researchers returned to Mount Cardou to, let an infrared camera down the shaft on a 100 metres long rope. Objective was to see how deep the shaft is and where it ends. You can now see the Templar engraving for yourself.
[MEDIA=40]
The discovery of the shaft and the rest of Klaas' adventures in search of the Ark of the Covenant and the Holy Grail were discussed in English in the interview he gave to Radio Rennessence in July 2007 and in his (Dutch) book Search of the Holy Grail and the Ark of the Covenant. Klaas is preparing a much awaited English translation of his book and is preparing a second one.
©2007-2012 renneslechateau.nl, all rights reserved