Hidden in the French Larzac region, close to Millau, lies the fortified village of St Jean d'Alcas. Unlike many of the other fortified towns in the Larzac region it was never a Templar or Hospitalier site. The village belonged to the Cistercian Abbey of Nonenque.
The relevance to the Mystery of Rennes-le-Château is that the village church houses a set of Stations of the Cross that are as good as identical to the ones Saunière had installed in his church by Giscard of Toulouse. This is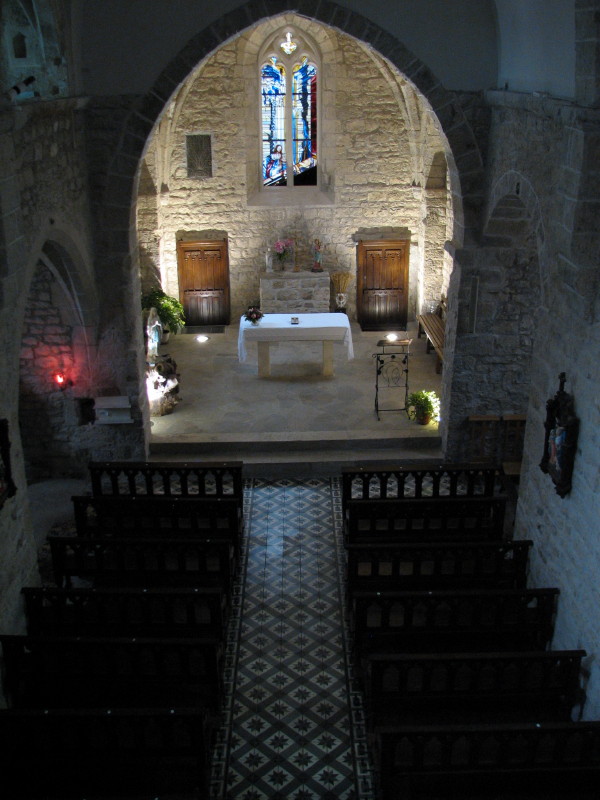 relevant since it means that the Stations of the Cross of Rennes-le-Château where not made to Saunière's detailed specifications but chosen from a catalogue. Any hidden clues to any treasure could therefore only be in the decoration by the painter.
The St-Jean d'Alcas set appears to have been slightly modified to fit the wooden frame, where the Rennes-le-Château ones are fixed in plaster.
The set and the similarities with the Rennes-le-Château stations were discovered in January 2007 by French researcher André Goudonnet who reported it on the forum of Rennes-le-Château-Archive.com.
©2007-2012 renneslechateau.nl, all rights reserved, photos of St-Jean d'Alcas copyright by Xplorer