Abbé Antoine Gélis (1827-1897)
Curé of Coustaussa, neighboring village of Rennes-le-Château. He was a secretive man that had large sums of money at his disposal. Gélis was viciously murdered in 1897. No valuables or money had been removed from the house. The murderer was never caught. Both Saunière and Boudet were present at his funeral.
Antoine Gélis was born on April 1st 1827 in Villèsque-Landes. His father Jean Gélis was a teacher. Antoine was destined for the priesthood. After serving in Lanet and Durban he was appointed in Coustaussa and Cassaignes in 1857. He would say mass in these two villages for 40 years. He lived in the presbytery of Coustaussa with his sister Marianne who was also his housekeeper. When she died he had great trouble finding another housekeeper as he was known to be a very difficult man. He eventually ended up living alone. His niece Marie Marlot would prepare and bring him his meals twice a week while 72 year old Françoise Pagés who had a little store in the village would take care of his shopping. The priest wasn't liked. He was known to notice everyone and talk to no one.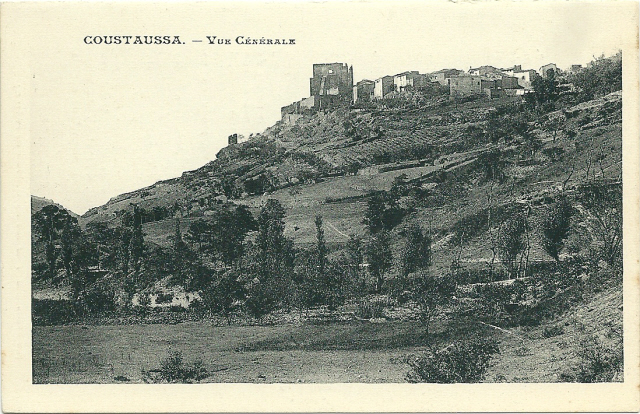 In the words of the mayor Jean Fabre in his testimony for the police on 2nd |Novemver 1897: "Mister Gélis wasn't really held in much esteem in the village, he lived all by himself and didn't mingle with anyone. He used to lock himself into his home. He had the reputation of being a scrooge."

In september 1897 Gélis asked his cousin Maurice Malot, priest of the village of Grèzes (an outskirt of Carcassonne) to look out for a house for him to retire. Malot confirmed he found a house next to the presbytery and the men agreed Gélis would move there on November 1st. That never happened. In the night of 31st October, Gélis was assaulted and tortured after which his skull was crashed. The police report states Gélis was hit 13 times, resulting in serious blood-loss. Gélis was murdered while he was having his meal in the kitchen area, according to the police 'swimming in his own blood'. There was also blood found upstairs in his bedroom on the window pane as if the murderer had gone upstairs to look outside.

There are many unanswered questions around Gélis murder. The police recorded that his house had been thoroughly searched. The bags Gélis had been packing in anticipation of his move to Grèzes had been opened and tempered with. Papers lay scattered across the floor, some of them drained in blood. There was a lot of money in the house that was left untouched. The month before his death, on 24 september, Gélis stayed with his cousin Malot in Grèzes to ask him to arrange for his retirement house. On his way back he deposited 1,200 gold francs with his friend Father Gayda of trèbes. He had visited Gayda over the past years to deposit cash and bonds with him. He said 'when someone would come to my door at home asking for money I might not me strong enough to refuse'. Gélis was a rich man by the standards of the day but very few people knew. His cousin told the police that at some stage he had lost 15,000 to 20,000 francs in risky investments, the equivalent of the money Saunière spent restoring the church of Rennes-le-Château. A small fortune. Gélis told Malot he would leave him 'something' but never gave any information what that something was.
During the investigation, the police found a document attached to the priest's account journal from the trip to his cousin Malot in september indicating several hiding places in the church of Coustaussa and his house with 13,000 gold francs. Judge Raymond Jean who was conducting the investigations used the document (which he called 'the treasure map') to retrieve some 12,000 of that amount. It appears the motive wasn't an ordinary burglary for money or valuables. More likely the murderer had been after documents or information. From the autopsy it became very clear that the priest had been excessively tortured for some time before the final blows had killed him.
The police first aimed their arrows at local man Joseph Pagès who was married to Gélis niece Marie Malot. Joseph denied. He had been at Gélis' house but no one had answered the door when he knocked. From the police reports it appears that Gélis had been assaulted some 15 years earlier in 1881 by two masked men. His familiy reported that on the 12th Gélis had had a mysterious visitor in his sacristie and on the morning of the 31st, the day of his murder, two strangers passed through the village that were noted by several of the inhabitants. They were arrested with a third man the night after the murder. They declared to have nothing to do with the whole affair, they were travelling bar singers.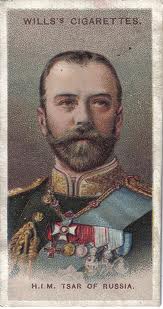 The only clue left behind by the murder was a cigarette paper holder of the brand 'Le Tsar'. On one of the cigarette papers inside a text had been scribbled 'Viva Angelina'. Gélis was an avid non-smoker and never allowed smoking in the house so the police concluded the paper had to belong to the murderer. The investigation focussed on the cigarettes and Angelina. A prostitute by name of Angelina Ganier was arrested in Narbonne brothel 11, Rue de la Capelet on 17th November. The investigators made her write the words Viva Angelina on a piece of paper and thoroughly questioned her. They could however establish no relation with the crime. Investigation into the cigarette paper showed that it wasn't sold anywhere in the region after which the judge concluded the murdered had to had come from far away.
In 1996 a book was published about the affair named Le Secret de l'abbé Gélis, la piste Cors, by J. Rivière, G. Tappa et C. Boumendil.
Police Report of the murder of Abbé Antoine Gélis,