Les Roches Tremblantes (Trembling Rocks), sometimes called Dancing Rocks are a prominent landmark around Rennes-les-Bains. Actually, they were until two of them were destroyed by a lunatic vandal. For centuries these stones stood swinging in the wind. Abbé Henri Boudet's brother Edmond drew a picture of them for his enigmatic book

La Vraie Langue Celtique et le Cromleck de Rennes-les Bains (the True Celtic Language and the Cromleck of Rennes-les- Bains).
It is with sadness in my heart that I learnt of the destruction of this historic landmark on the Pla de la Coste in Rennes-les-Bains. This reeks like yet another mindless crime in the name of treasure hunting. Needless to say, nothing was found beneath the rock but stone and sand.

There is no greater treasure in Rennes-les-Bains than its historical heritage. We need to cherish and protect it for our children and future generations.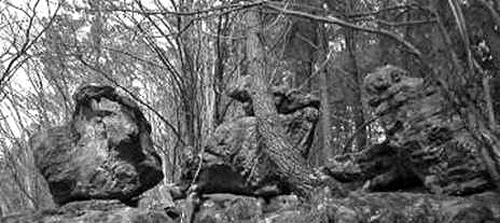 Les Roches Tremblantes in 2006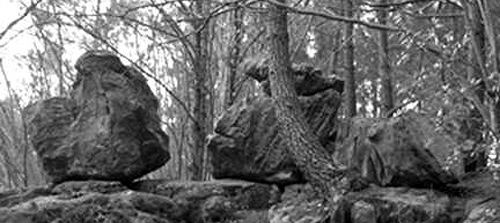 Les Roches Tremblantes in February 2008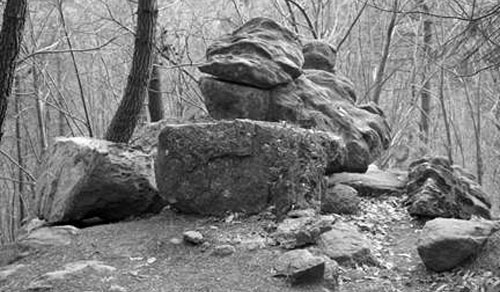 Les Roches Tremblantes in February 2008