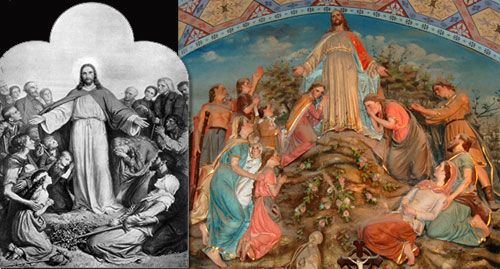 On 20th November 1896, Abbé Saunière signed a contract with Giscard, manufacturer of religious statues and plasterwork in Toulouse. As part of this contract the priest ordered the big Bas Relief that you can still see today over the confessional in the church of Rennes-le-Château. Many believe that it is in this particular work of art, that Saunière hid clues to a possible treasure he had found or to whatever his secret was.


In the contract Saunière specified the materials to be used, that the ensemble had to be very colorful, its size and that the title would be "Venez à moi etc." (come to me etc.) At the end of the entry, Saunière added: "eleven or twelve figures".
It has long been unclear where Saunière and Giscard got the inspiration for this bas relief. Some years ago, researcher Marion Boskemper solved the puzzle but never published her discovery until today.
Saunière and Giscard could have been inspired by the book "Life of Christ" by Dean Frederic Farrar from 1875. A 1908 German edition contains a picture by a certain A. Dietrich, depicting a scene that closely resembles the bas relief and even carries the same title.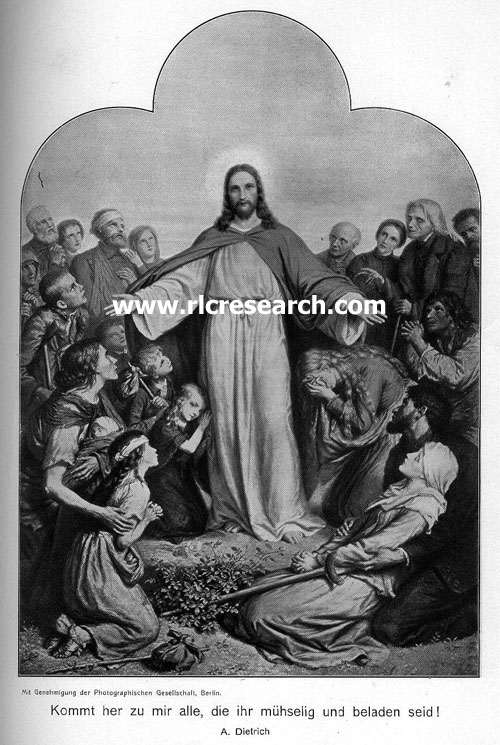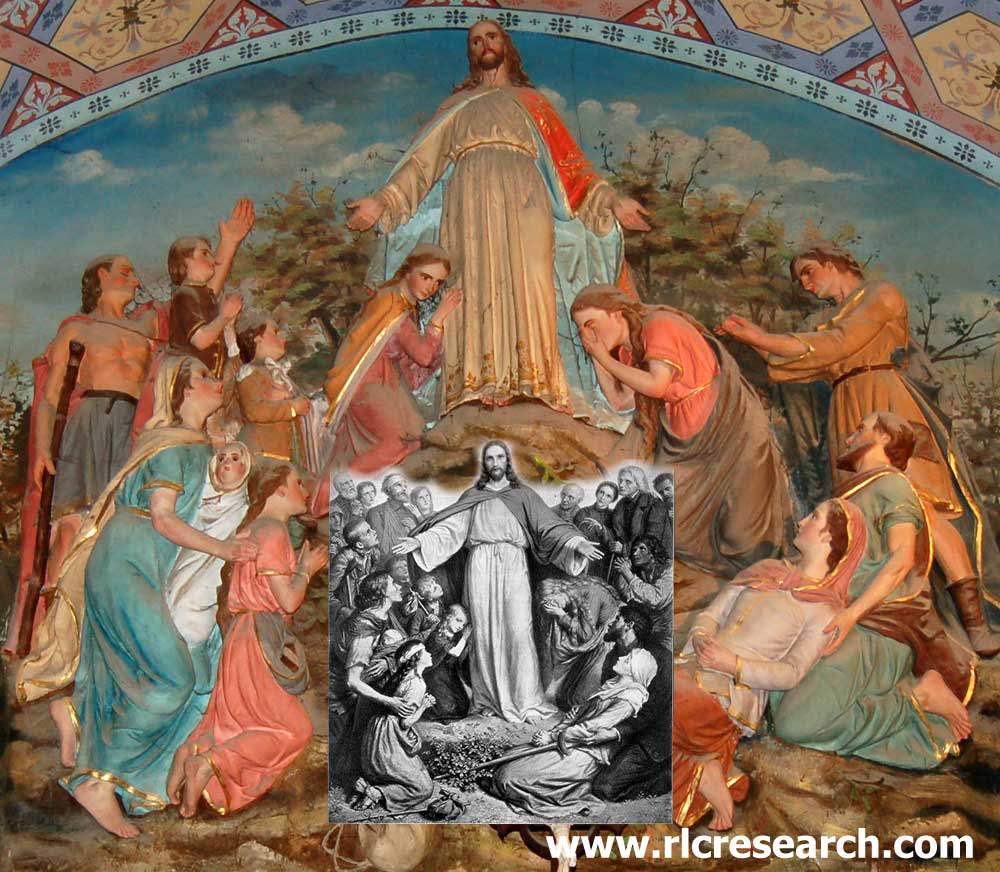 The various poses of the figures on the Bas Relief leave little doubt that this picture was indeed Saunière's inspiration. The woman with child on the left, the two lovers kneeling on the right, the boy with the stick, the weeping woman:
Click the picture to check for yourself.
©2007-2012 renneslechateau.nl, all rights reserved, many thanks to Marion Boskemper for sharing her discovery