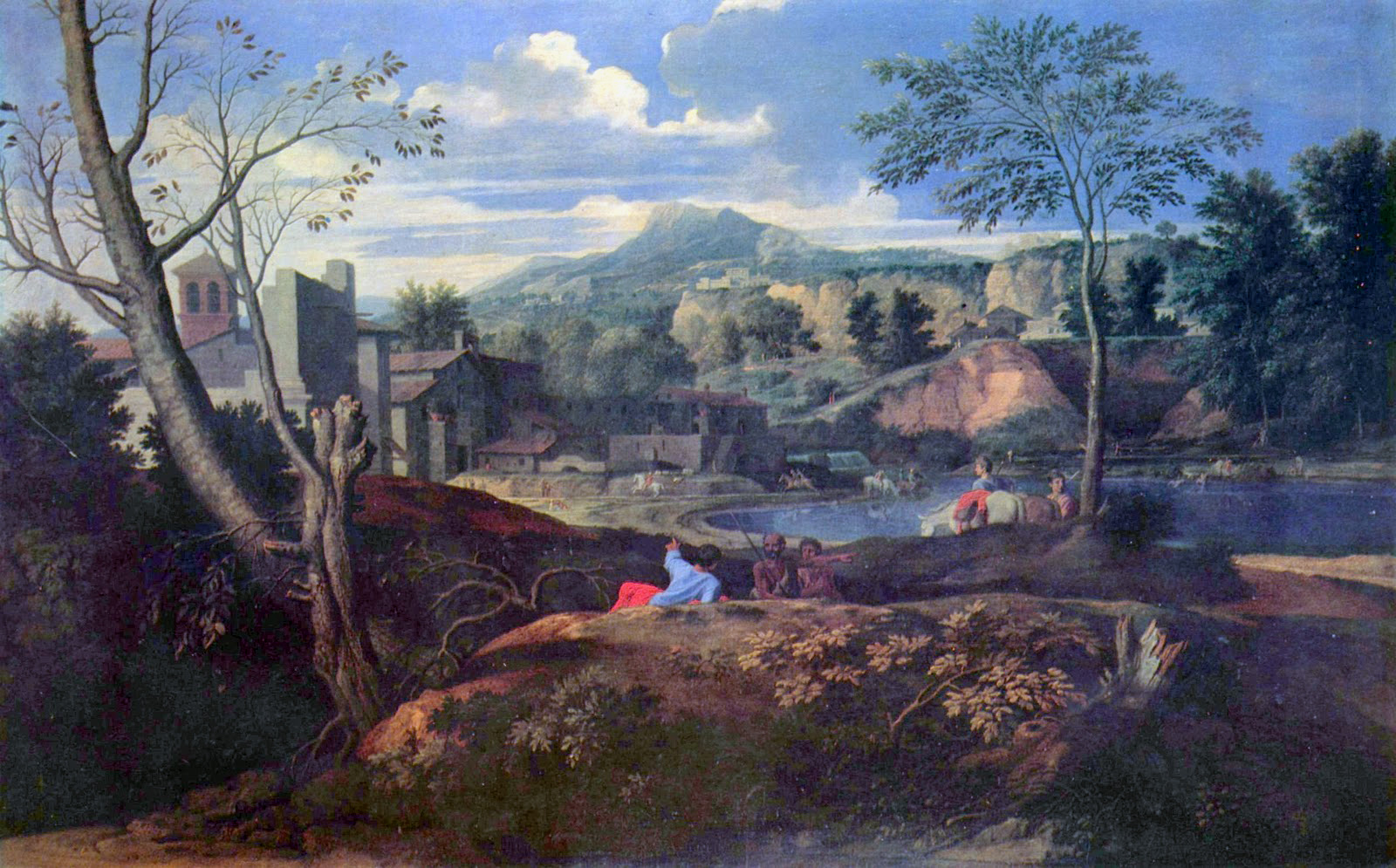 Our colleagues from Grailseekers report a great discovery in the painting The Ideal Landscape by Nicolas Poussin. In this painting that was probably created by the artist between 1645 and 1650 we see a landscape with a great mountain in the back. In the front a lying figure shows the way to what appears to be two shepherds. Centrally in the painting there are two

figures riding one horse. The two riders on a single horse is of course reminiscent of the seal of the Knights Templar. The symbol was used to exemplify the vow of poverty that each Templar Knight took. The symbol also evokes the notion of sacrifice for one's brother and therefore for the order.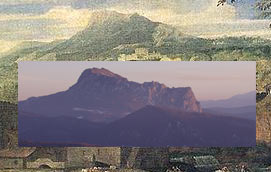 Moreover, the mountain in the back bears some resemblance to Mount Bugarach, the identifying landmark in the region of Rennes-le-Château.
UPDATE 22/1/2012: Long live the internet. Gino Oliviero of the Italian Facebook Rennes-le-Château group did some further research. He found a high resolution scan on which you can clearly see that it's not one horse but two, one carrying a woman in a blue dress. That's another mystery gone!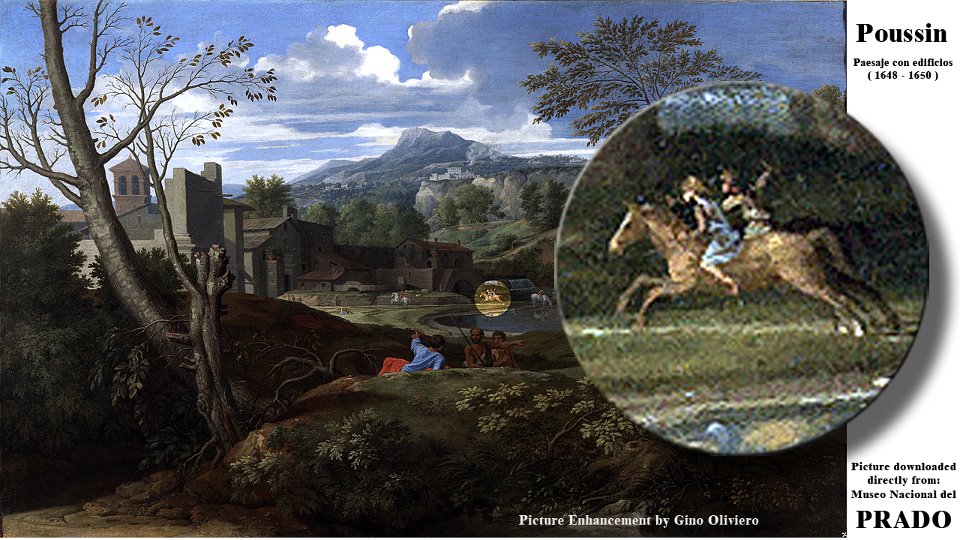 Picture shown here with kind permission.